Depression is one of the world's biggest mental disorders. There are an estimated 264 million people all over the world who suffer from this illness (source). The largest growth in depression rates according to the Blue Cross Blue Shield Association Study, published in 2018, is for young people between 12 and 17 followed by those between 18 and 34. Coincidentally, according to this article from 2019, those who are least likely to get treatment for depression are younger people. Sufferers who are between the ages 18-25 take up 10.9% of the overall percentage. 
According to this article published in Nature Reviews Neuroscience in 2008, in the US almost 75% of people will suffer from some form of depression in their life.
Studies have also shown that women are more likely to suffer from this mental disorder than men. However, men get affected too. It is likely that men report the problem less than women, so this figure may be higher than we think for men.
Because of depression, around 800 000 people around the world die by suicide every year (World Health Organisation from data for the years 2000-2016). With the right treatment this illness and its consequences can be prevented.  
Ever tried self-hypnosis for depression or self esteem problems? Click now If you want to know how it can help you today.
What Is Depression?
Depression can be defined as a mood disorder that causes a person to constantly feel sad and uninterested in activities that used to be fun or interesting for them. This affects a person's thinking, thoughts and behaviour negatively. All of this can have an impact on one's physical and emotional well-being.
Depression is often defined as more than two weeks of serious unhappiness and hopelessness. Depression sufferers often also suffer from anxiety, low self esteem and stress issues.
It's important to understand depression in order to identify whether you might be suffering from it. Watch this informative video for an in-depth explanation of the debilitating mental health illness. 
Warning
If you feel like you may be suffering from depression, please take my free depression test. If you are suffering from depression seek help and support from a professional and don't suffer alone. There is plenty of help and remember depression is more common than you may think. There is no shame or any reason to keep this hidden.
Signs and Symptoms of Depression
Everyone feels sad or down from time to time, this is often caused by common daily circumstances. These circumstances can include: the death of a loved one, any type of loss, an illness or unemployment. If the following symptoms however, occur regularly it might be time to consult a doctor or psychologist:
You have a negative outlook on life
Lacking hope for the future
Feeling guilty and worthless for no reason
Loss of interest in hobbies or general life activities which you found enjoyable before
Dramatic increase in sleep pattern or having difficulty sleeping
Anxiety and breathing problems
Irritability and anger
Change in weight or appetite 
Concentration problems
Reckless behaviour
Suicidal thoughts, words or behaviours 
If you, or a loved one, have any of these symptoms continuously, you should consider talking to a psychologist to give you depression diagnosis tests for a clear diagnosis. Once you have this you can discuss your next steps.
There are Different Forms of this Mental Disorder
This mental illness comes in many forms and with different signs and symptoms. Some of them are:  
Major Depressive Disorder 
When the normal depressive symptoms occur most days of the week for two consecutive weeks or longer the doctor will most likely diagnose you with this disorder.
Persistent Disorder 
This is diagnosed when the symptoms of this illness stays for two years or longer. 
A person with this disease will have different moods. One day they will be incredibly happy and have high energy and the next they will be sad and have little energy. I personally suffered from this form of persistent depression many years ago and felt quite hopeless and helpless. My self esteem was very low and I lost all confidence in my ability to control and improve my life.
In this situation a friend or partner can help you to get help. I was very reluctant to get help or take medication but my wife persuaded me to see someone and I really benefitted from the whole experience. I unloaded myself of the heavy burden of keeping the pain of depression locked away inside and I looked at this from a new perspective, that of my wife and others in my life.
What I Learned From My Experience of Depression and Low Self Esteem
One thing I learnt is that you do need help and guidance to get you out of the black hole of depression and moving in the right direction. A change of thinking is required and the doctor provides support and encouragement but also challenges you to take action to help yourself.
Once you are out of the danger zone and begin to see some light in your life, then self help becomes an option. I changed what I did in life to promote more positive thinking and I have fully recovered and no longer get depressed.
I realised that feeling good about yourself, (your self esteem), and feeling more in control of your life enables you to move forward and back to a normal life. This process begins with a test and correct diagnosis for depression and this will naturally lead on to reducing stress, building self esteem and building hope again.
The biggest obstacles I found to overcoming depression were my resistance to getting help and admitting I needed it, the constant blaming of others or of situations in my life that were causes of the depression and my hopelessness.
In short, if depression and low self esteem are making your life intolerable and miserable, I advise you to do what I did and get help now before it gets any worse. Not just for yourself, but also for the sake of those who love you and care about your happiness.
Seasonal Affective Disorder (ASD)
This will occur mostly during the winter months with the lack of sunlight and the common illnesses that goes along with winter, like flu.
Psychotic Depression
In this extreme disorder people will have very severe symptoms like: hallucinations, delusions and paranoia.
Post-traumatic Stress Disorder (PTSD)
This is often found in soldiers who return home and gets flashbacks from their time in war. Any kind of serious trauma can cause this disorder. 
A test will help you determine what type of depression you might have. You can learn more about the different types of depression here. Once you understand the severity of your depression and how it can affect your life, you'll be able to take the necessary steps to treat it. 
Treatments and Healing 
There are two main treatments for this mental health disorder; therapy and medication.  
Most people will use a combination of the two. In this review of research carried out on the effectiveness of therapy, medication or on a combination of the two, the conclusion reached is that patients prefer the combined treatment (therapy and medication) to just medication alone. It also seems that results are better for remission with this combined depression treatment. The research in this field keeps growing. It increasingly shows that these treatments can normalize the changes in the brain that is associated with depression and low self esteem. 
Along with these two main treatments it is also important to take care of yourself. Go for a walk to get some exercise, avoid using alcohol, set boundaries and goals for your personal life. Work on your self esteem and confidence levels.
Studies have show that achieving something small can improve the self esteem and make you feel better about yourself. Those who are scared to go to a therapist can also find help online. 
When someone suffers from depression it is important to realize that they are not alone. They also need to know to seek help as fast as they can. This illness comes in many varieties with different symptoms. There is a lot of help and information available to help make the right diagnoses and start the healing process.
5 relationship tips for depressed or anxious people
Suffering from depression is often confused with simply feeling a bit down. The difference is, we all get 'depressed' from time to time. Feeling down, whether it's because our sports team has just been defeated, we've received poor exam results, or someone close to us has passed on, is an unavoidable aspect of life. Clinical depression is not the same.
People can suffer from a complex range of mental conditions, with depression and anxiety being amongst the most common. Anyone prone to these issues will face added impairments to enjoying a successful relationship. So what are five tips for dealing with depression or anxiety in the context of your love life?
Communication is everything
One of the biggest issues surrounding depression or anxiety when dating online or offline is the way the sufferer will internalize feelings. Perhaps they don't want to unduly worry their partner, or they aren't willing to admit to what might be perceived as weakness. It is so important to maintain open communication channels. They must never get the impression they are alone or are any sort of burden. So constantly encourage them to be open about their thoughts.
Focus on the light at the tunnel's end
When people are suffering from mental health issues, it can be difficult for them to see life beyond their immediate situation. This is why it is crucial for you to remain upbeat and positive. Rather than dwelling on the source of the difficulties, keep a clear eye on the light at the end of the tunnel. Don't look upon depressive episodes as situations which are all-consuming. Try to view them as a difficult journey, but one which you can undertake together, with you offering unconditional support. Check out these 5 reasons you might be feeling off.
Look for professional advice
When either partner suffers from conditions like anxiety or depression, it can become an onerous responsibility for their other half to be seen as the sole source of respite. This is where it can be vital to seek advice from a third party. The days when mental health was stigmatized have long gone. There are now expensive support networks for people suffering from these conditions, so you should assist your partner in asking for professional advice, whether this means seeking medical treatment or counseling.
Coming out of depression – easy and natural, get it now
Participate in your partner's situation
As the partner of someone who is suffering from anxiety or depression, you must empathize at all times. The worst thing you could do would be to show irritation. On the contrary, you should be supportive, never questioning their rationale or suggesting they are acting ridiculously. Actively participate in the seeking of a solution to their issues. This means offering to accompany your partner whenever there are doctor or hospital appointments. If they feel that couples counseling might be beneficial, then go along with this. If you are feeling a degree of reluctance about having to join them on any of these ventures, grin and bear it. None of this is about you.
Enjoy healthy routines together
There is a range of treatments available for anyone who is going through depression or anxiety. While a lot of these will involve clinical assessment, medication or hospital treatment, there are everyday routines which will often be recommended by professionals. Chief amongst these will be adopting a healthier lifestyle. This can be fun within your relationship, as you begin planning things like exciting nutritional meals to try for the first time. It would also be a good idea to enjoy exercise routines together. If your partner says they feel like going out for a long jog to clear away the mental cobwebs, then get your running shoes on, too. Help your partner to practi
References
Babajide, A., Ortin, A., Wei, C. et al. Transition Cliffs for Young Adults with Anxiety and Depression: Is Integrated Mental Health Care a Solution?. J Behav Health Serv Res 47, 275–292 (2020). https://doi.org/10.1007/s11414-019-09670-8
Blue Cross Blue Shield. (2018). Major Depression: The Impact on Overall Health. https://www.bcbs.com/the-health-of-america/reports/major-depression-the-impact-overall-health
DeRubeis, R. J., Siegle, G. J., & Hollon, S. D. (2008). Cognitive therapy versus medication for depression: treatment outcomes and neural mechanisms. Nature Reviews Neuroscience, 9(10), 788-796.
James, S. L., Abate, D., Abate, K. H., Abay, S. M., Abbafati, C., Abbasi, N., … & Briggs, A. M. (2018). Global, regional, and national incidence, prevalence, and years lived with disability for 354 diseases and injuries for 195 countries and territories, 1990–2017: a systematic analysis for the Global Burden of Disease Study 2017. The Lancet, 392(10159), 1789-1858.
World Health Organisation. (N.D.). Mental Health and Substance Use. Suicide data. https://www.who.int/teams/mental-health-and-substance-use/suicide-data
Living with Treatment-Resistant Depression
As a former sufferer of severe depression, I can help explain what it is like to experience the pain and misery that I and many others have gone through. Therefore, if you are living with treatment-resistant depression, or want to learn more about it, then this page is going to be very helpful. In particular, I will focus on a topic I have been writing about for over 20 years, self-esteem.
What are the options for living with treatment resistant depression? One option is Transcranial magnetic stimulation, or TMS. Any treatment must be discussed with a medical professional. Other options also help reduce low self esteem and lack of confidence. In this case, seeing a psychiatrist is very important.
When we talk about options though, there are many different things to consider and your path will be unique. Please consider the options below and think carefully which might be for you.
What does Treatment Resistant Depression Mean?
A person is treatment-resistant if they have tried an adequate dose of two different antidepressants for six weeks with no lessening of symptoms. This often leads to a person turning to alternative methods of treating depression. For those in this situation, consulting with a psychiatrist prior to trying new options is Extremely Important.
Options for Living with Treatment-Resistant Depression
As treatable as depression is today, there are those individuals for whom nothing seems to work completely. Taking an antidepressant may have helped some but failed to alleviate all symptoms, while others have improved temporarily only to have symptoms return at a later date.
There is, in fact, some disagreement about the effectiveness of antidepressants, as explained by Ioannidis in this article from the journal Philosophy, Ethics and Humanities in Medicine. He argues that many studies have tested relatively low numbers of patients and that often studies with negative results are ignored.
Up to one-third of adults who suffer major depression symptoms have what is known as treatment-resistant depression, or TRD (source:American Journal of Psychiatry) .
In addition to the above, 50%–66% of patients in the study do not recover fully from depression.
What are the Effects of Treatment Resistant Depression?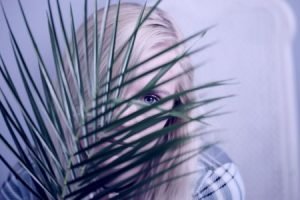 One of the symptoms of major depression is low self esteem and poor levels of confidence. In fact, depression and low self esteem seem often to go hand in hand as one feeds off the other. Therefore, in order to build self esteem and more confidence, overcoming depression is essential.
People who are living with treatment resistant depression are no different from other depression sufferers and self esteem levels can be very low. There are many other symptoms which can grow out of the negative feelings associated with low self esteem and which contribute to a poor quality of life. Some of these include regret, anger, victim mentality, lack of confidence, poor body image and many others discussed on this website.
TRD patients have a poor level of life satisfaction according to this study in BMC Psychiatry. Whatever medical treatment the doctor prescribes, it also seems that other therapies that would help the patient to raise positive feelings and attitudes such as healthy self esteem and self confidence would be a good thing.
What is the effect on self esteem and Self Confidence?
When depression is difficult to treat, problems of confidence and self esteem as well as a lack of hope, indecisiveness and a lack of purpose or direction in life need to be dealt with. There are many strategies which are helpful, such as positive affirmations, gratitude journals and talk therapy among others.
There may be factors in a person's life that contribute towards depression. This is why seeing a therapist is important and does offer hope.
Some people may have suffered from low self esteem and lack of motivation etc. for their whole lives. There is evidence, though, that those suffering from treatment resistant depression have significantly more negative thought related issues and than those who do not suffer from it.
Many psychotherapists do think that unresolved conflicts causing emotional problems and issues related to poor self worth and lack of self esteem can be treated effectively. This leads to the idea that the best form of treatment involves therapy plus medication (source: Journal of Psychotherapy Practice and Research)
What a Psychiatrist Can Do For You
A psychiatrist can assess all other treatments that have failed and rule out any other condition such as a thyroid condition, that might be causing symptoms or worsening them. They can help explore life situations that might be leading to depression and low self esteem. They can also discuss whether treatment recommendations are being followed and that medications are being taken in a prescribed manner. Most importantly, a psychiatrist can rule out other mental health conditions such as bipolar disorder, which would require a different treatment.
Recommending giving antidepressants more time to work, adding another antidepressant of a different class to affect a wider range of chemicals affecting mood, or even adding a medicine not specifically for depression are all strategies psychiatrists can use when a patient appears to be treatment-resistant. If all of these treatments fail, a psychiatrist may want to try procedural treatments such as TMS treatment.
Transcranial Magnetic Stimulation
Transcranial magnetic stimulation, or TMS, is a treatment approved by the American Psychiatric Association and cleared by the FDA. The treatment offered by Pulse TMS and similar institutions is a non-invasive option that does not require sedation. The patient remains awake during the procedure, which is administered by a machine generating highly concentrated magnetic pulses. This results in the stimulation of the prefrontal cortex in the brain and the connected areas. A series of these treatments have been shown to bring relief of major depression symptoms (source: Arch Gen Psychiatry).
Some of the advantages to TMS treatment include the ability of the patient to receive it in an outpatient setting and the ability to go about daily activities afterward as the treatment does not affect cognitive functioning or loss of memory. Another advantage of TMS is that although it can be administered alongside antidepressants as determined by a psychiatrist, it works equally well without. This works well for patients who experience adverse side effects of antidepressants.
Beginning with the psychiatrist in the initial session, the individual patient threshold for stimulation level is determined followed by the planning of treatment which is comprised of five treatments each week for a period of four to six weeks. Each of the standard treatments lasts between nineteen to thirty-seven and a half minutes each. Depending on the outcome of treatment, follow-up sessions may be planned.
Electroconvulsive therapy, or ECT, administers a measured dose of electricity to the brain. This triggers a small seizure, but the promising results make it a popular treatment for depression. The procedure reverses major symptoms of depression, but some patients are left with after-effects such as confusion or temporary memory loss.
Effectiveness of TMS
The treatment appears to be very successful, with low numbers dropping out as treatment continued. Side-effects are not known to be a problem as in other treatments including medication (source: Fitzgerald et al).
Mindfulness-based cognitive therapy
MBCT, or Mindfulness-based Cognitive Therapy combines CBT with mindfulness to effectively help treat depression and low self esteem. Mindfulness can be used to help people to build positive attitudes and removes negative thinking.
Mindfulness focuses on the present moment and helps encourage a way of living that is very different from the negative patterns of thinking which depression encourages and feeds off. Such things such as meditation can heighten awareness of the present moment and bring an inner peace to replace the inner chaos of depressive thinking.
Mindfulness is also helpful because it stops constant overthinking and racing thoughts. These often turn into worry for someone suffering from anxiety and depression.
Which Option is Best For You?
Which option is right for you? I can't tell you. It will depend on your specific situation as well as the opinion of your psychiatrist. Therefore, if traditional options have failed, all suitable alternatives should be on the table.
So be brave, get help, seek advice and try because you are worth it. You deserve to get better. You deserve a happier and healthier life. Now, go get it!
References
Ioannidis, J.P. Effectiveness of antidepressants: an evidence myth constructed from a thousand randomized trials?. Philos Ethics Humanit Med 3, 14 (2008). https://doi.org/10.1186/1747-5341-3-14
Rush, A. J., Trivedi, M. H., Wisniewski, S. R., Nierenberg, A. A., Stewart, J. W., Warden, D., … & McGrath, P. J. (2006). Acute and longer-term outcomes in depressed outpatients requiring one or several treatment steps: a STAR* D report. American Journal of Psychiatry, 163(11), 1905-1917.
Fitzgerald PB, Brown TL, Marston NAU, Daskalakis ZJ, de Castella A, Kulkarni J. Transcranial Magnetic Stimulation in the Treatment of Depression: A Double-blind, Placebo-Controlled Trial. Arch Gen Psychiatry. 2003;60(10):1002–1008. doi:10.1001/archpsyc.60.9.1002
Jaffe, D.H., Rive, B. & Denee, T.R. The humanistic and economic burden of treatment-resistant depression in Europe: a cross-sectional study. BMC Psychiatry 19, 247 (2019). https://doi.org/10.1186/s12888-019-2222-4
The Role of Dual Diagnosis in Dealing with Depression
Those afflicted with depression often suffer from problems related to addictive behavior as well. There are many causes of depression, and sometimes it's difficult to know whether the depression is caused by substance abuse or whether substance abuse is driven by depression. Whatever may be so, the struggle to maintain a normal life is overwhelming for these individuals. It's virtually impossible for them to help themselves out of the dilemma without seeking professional help and counsel.
The term given to those suffering from depression and substance abuse is dual diagnosis. These people have been diagnosed to have two disorders that occur simultaneously. They can vary from alcohol and/or drug abuse coupled with any number of mental problems, including depression. The most important thing for someone suffering from alcohol or drug addiction to do is to seek professional help as soon as they can. The sooner they have a dual diagnosis, the sooner they can begin to put their lives back together.
Not only is it important to go to an addiction treatment center as soon as possible to help the person recover from the substance abuse associated with depression or other mental issues, but the lack of attention to the problem can also cause physical damage too. Liver damage caused by alcohol abuse is just one of many physical problems. Negative effects over time can result in heart disease, lung disease, cancer, and stroke, among others (mentalhelp.net). People suffering from depression and substance abuse just don't take good care of themselves, and physical health problems can complicate the matter further.
Whether it's an addiction treatment center in San Diego or one located on the opposite side of the country,  such a facility will outline a plan of positive action for the patient. The center can personalize an effective plan that will work in the recovery process for each individual because recovery doesn't work the same way for everyone.
One very important step that is the same for everyone is the initial stage of detoxification. On one's own, detoxification can be very dangerous. A treatment center will have a professional staff monitoring the vital signs of each patient detoxifying at intervals around the clock. At this point, the patient's physical stability is the main focus.
Too often, even if people go to clinics specializing in detoxification, the now sober patient is released back into the same environment from which he or she came only to find him or herself back to the clinic over and over again because the associated depression has not been addressed. Each time, the person becomes even more hopeless and despaired because sobriety has failed, and they ultimately blame themselves for the failure even though they may express that others and/or circumstances are to blame. The guilt alone worsens the depression.
It's evident, then, that prompt help is vitally necessary for those suffering from depression and substance abuse, and that the help must be for both conditions. If the problems are co-occurring, so too must be the solution to the problems. Any other method would be less than complete and a recipe for disaster in the long run. It's extremely unfair to the patient, as well as unfair to all those family members and friends.