A More Confident You CD Audio
by Karl Perera (Me)
Of course, why wouldn't I start off with something I designed and prepared for you?
This is an audio recording that is made up of all my very best material guaranteed to boost your self confidence. Everything you need to know about improving your self confidence in one CD Audio which you can download easily from this website.
I'm offering this at a special low price for a limited time only, so get it now before the price increases!
I thoroughly enjoyed the CD. You didn't sugar coat anything, which I like. Telling us that our self esteem and happiness is in our own hands is something that we must hear. The self esteem test was also I nice touch. I always knew I needed help with my confidence but the test really put things into perspective and made me take action. Quantifying things lets me know where I stand and what I must do.

Samuel Tewolde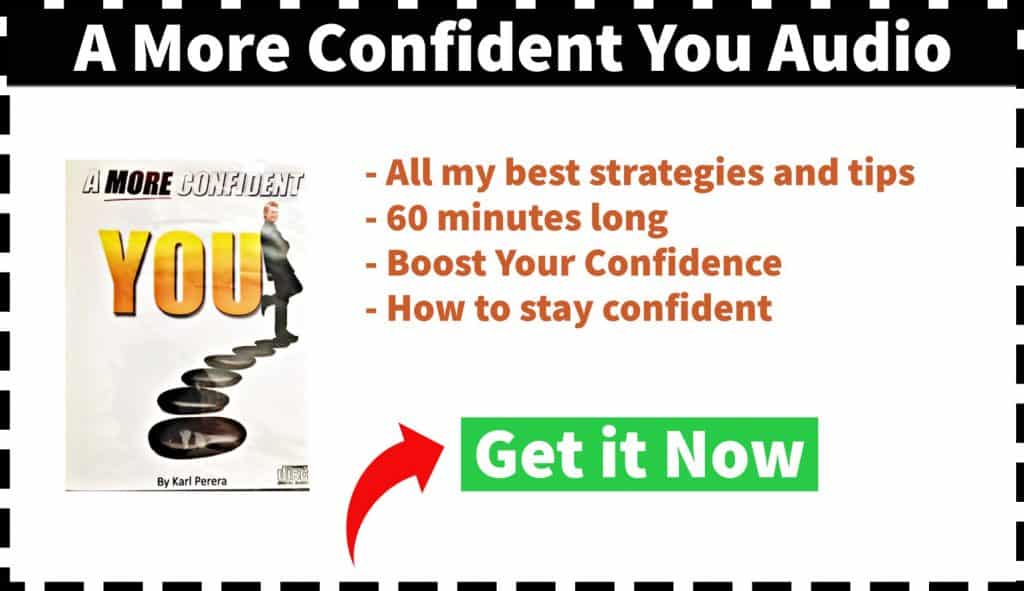 What's Included on the Audio CD?
I talk through my self esteem test to explain the questions and how you can test your self esteem quickly online.
Download it instantly from this website, just click on the button below:
---