No matter how successful we may be in the eyes of others, our self-esteem and confidence can often falter for no apparent reason. If there's anything 2020 has taught us, it's that it can be difficult to maintain a positive attitude in light of the global pandemic. Despite that, there are ways to boost your own confidence and self-esteem through a simple yet wholesome act of journaling. 
Journaling has been shown to have a positive effect on self esteem (Fritson, 2008). Journal prompts can help students develop confidence and self-belief in their ability to succeed. Keeping a journal is a great way to improve self esteem because it involves self-reflection and a sense of control.
According to the American Psychological Association, writing about your stress, intrusive thoughts, and unanswered life questions is the best step toward finding your own solutions. Writing about your day, what you've learned, and what you want to accomplish going forward can significantly improve your mood, productivity, and outlook on life. With that, let's take a look at some of the most inspiring and worthwhile journal prompts, which you can use as guidelines for your journaling.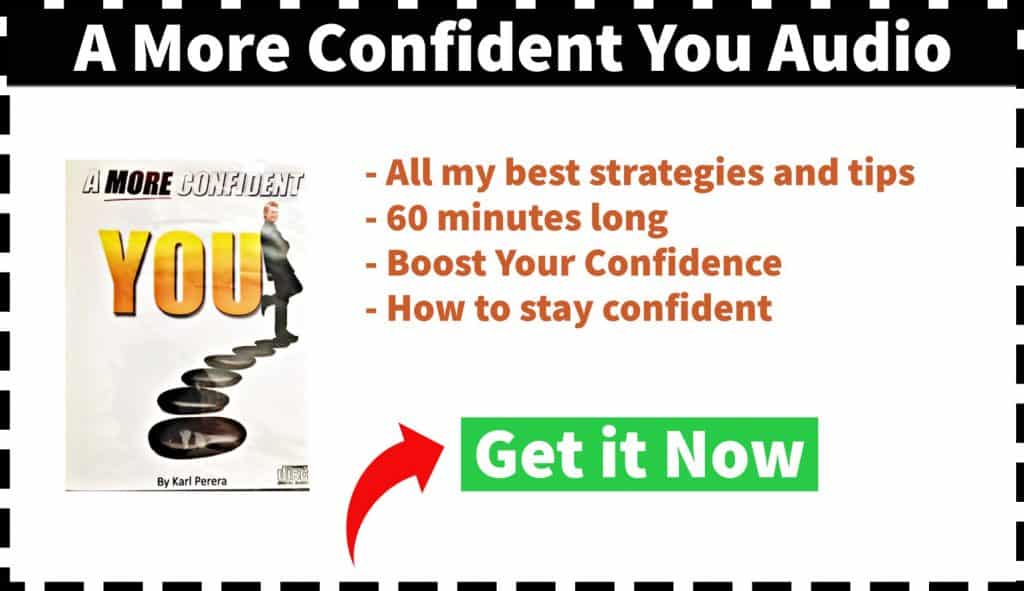 Why should you take up journaling in 2021
Let's cover some basics and talk about why journaling should find its way into your daily routine in 2021. Journaling is an act of writing down thoughts, goals, as well as both positive and negative experiences you've gone through recently. This article describes how journaling can have mental health benefits and can promote personal growth. It can help objectivize your experiences and make it easier to cope with emotions while also amplifying the effects of positive experiences on your psyche.
According to the University of Rochester's Medical Center, the benefits of journaling can include:
Opportunity to boost your own confidence and self-esteem through creative writing
Easier stress and anxiety management
Better coping with depression and lack of self-esteem
Easier prioritization of tasks, goals, and experiences in life
Better understanding of your own fears, concerns, and problems
Tracking your personal development and emotional growth on a daily basis
As someone who has taught Masters level and PhD level students academic writing skills at universities such as Durham, Leicester and Anglia Ruskin Cambridge I know the value of writing skills and the improvement they can bring to your life.
So, before we dive into the journal prompts for self esteem, you should keep several writing tips in mind to make the process as efficient and enjoyable as possible. You can also look here to access a professionally curated database of essay and writing samples to use as examples during your journaling. This is a great step toward learning more about writing skills in general, which you can then use in your work, study and journal. The tips you should also follow include:
Condition yourself to write at least a little bit each day
Make journaling easy on yourself by keeping the journal and several pens close by
Write or sketch in whichever style and tone of voice you see fit – it's your journal, after all
Don't be afraid to face your own thoughts – your journal is private, it won't tell on you
If you commit to the process, a self-esteem journal is a wonderful tool for improving mental health. By writing in your journal each day, you examine the hard work you've done towards achieving your goals, improving yourself, and overcoming struggles. Your journal can also serve as a safe place to write out, and work through painful things that could be impacting your self-worth.
Let's explore some techniques to help you benefit the most from using your self-esteem journal. These techniques are especially helpful if you want to journal but feel 'stuck'.
So What Should You Write About In Your Self esteem Journal?
Your journal should have the specific goal of building your self-esteem. It's a great tool for acknowledging the positive things that you've done (see this article on Huffington Post). For example, you can commit to writing a daily entry about one thing you did that day that was brave. Some people prefer to find daily writing prompts for their journals. You can also write about negative situations where you learned important lessons or did the right thing in the face of adversity.
You can also use your journal to set self-esteem related goals and track your progress towards those goals. One thing you can do is come up with a handful of goals such as reducing fear, spending less time with negative people, or taking better care of yourself. Then create action items to help you accomplish those goals.
Imagine that you chose self-care as one of your goals. Your action items might range from removing your makeup and following a beauty routine each night to setting and keeping medical appointments. Then, one entry per week could be dedicated to your goals and action items, and how you feel about your progress.
Your journal entries should never include self-shaming. Write poems, lists, draw pictures, or maintain a standard diary format. The choice is yours.
Here's an example of a self esteem journal page and the kind of things you might include on a daily basis to build your self esteem.
A Tip Before You Start to Write In Your Journal
Before you write something in your journal, ask yourself the following questions:
How does this help me to reframe things that are negatively impacting my self-esteem?
Am I writing something that allows me to focus on acknowledging my esteemable acts?
Does this journal entry help me to create or accomplish goals that will increase my self-worth?
9 Journal Prompts to Help You Write Each day
What do you love about yourself, and how can you build on it?
In order to make the most out of your journaling in 2021, you should also take up healthier lifestyle habits going forward. Smoking, alcohol consumption, and drugs should be abandoned in favor of a healthier diet, more sleep, and daily relaxation. Exercise paired with fresh fruits and vegetables will also do your body plenty of good, boosting the effects of your journaling even further. 
First thing's first, you should start your journaling journey by setting a foundation and writing about yourself as much as possible. Who are you as an individual, and what makes you unique? Write from your own perspective and focus on the things you love about your personality, body, skills, hobbies, etc. 
Following that, break each note you've taken down and write about how you can develop those positive traits further. Possible new hobbies and career opportunities can sprout in unexpected places, so reflect on your persona and focus on the positives.
What are the things you've learned today or this week?
Learning is an essential part of life and can significantly affect your confidence and self-esteem in positive ways. Make it a habit to write down the things you've learned in the past day or week and create goals for the following days. 
These goals can be anything from learning about a hobby you were curious about or checking out a self-esteem course online. Simply informing yourself about new skills and knowledge can affect both your mood and confidence drastically, so don't shy away from learning.
What are the things you're proud of doing today or this week?
Personal pride can manifest in a number of small ways. Activities such as helping an elderly person in the market or feeding a stray dog in your neighborhood more than qualify as honorable things. 
These are the things you should be proud of doing, as they paint a positive and humane image of you as an individual. As such, you should take pride in doing them and write down every small thing you are proud of doing recently.
What would you write in a letter addressed to yourself?
Writing a short letter to yourself in your journal is a great way to objectively look at your life for a moment. If you weren't you, what would you tell yourself, and how would you word it? What are the things you'd wish others would tell you openly, and why do these things bother you specifically? 
Try to distance yourself from "yourself" and write a small letter from time to time as if you were someone else. Go back to the previous letters you've written and see how your perspective, goals, and self-esteem is changing over time. Finally, make your critiques and shortcomings into personal goals and plan on how you will improve as time goes on.
What are the goals you want to achieve before the year's end?
Instead of writing about New Year's resolutions, you can simply write about the things you wish you would accomplish by 2022. This will help you avoid the inherent pressure of having resolutions you have to follow to the letter. 
Write about the places you'd like to visit, the things you'd like to do and the skills you'd like to learn. Maybe you'd like to buy a new gadget, read more books or get a new pet this year. Anything and everything can count as a personal year-long goal so long as you write it down and try to follow up on it.
What is something you've always wanted to do? What's stopping you and why?
Building your self-confidence is about facing negative thoughts and emotions, just as it is about positivity. You should use your journal to write down anything you've always wanted to do but never had the opportunity to. Do you want to visit another continent, enroll in college or go to Disneyland? 
While money is a looming issue for most of us, this shouldn't stop you from writing down the things you'd want to do given a chance. Write down what's stopping you from achieving those goals and whether or not you can do something about it right now. This will boost your confidence and give you a more objective and action-oriented outlook on the things you've always thought unachievable.
What are your worst fears, and what can you do to overcome them?
We all fear something, whether we want to admit it or not. Some of us fear great heights or confined spaces, while others have a fear of their parents or siblings for different personal reasons. 
Your journal is a safe place where you can express your fears through writing and brainstorm on how you can overcome them. Don't be afraid to put the words on paper and simply look at them when you sift through journal notes. This will do a lot of good for your confidence and help you think of concrete ways to deal with your innate fears.
Who is your role model, and how do you identify with them?
Role models can help us set ideals for ourselves. Your role model can be anyone – a friend, a parent, a celebrity, or your favorite teacher. Write about what makes these individuals inspiring in your eyes and what traits you share with them. 
You can write down several role models and draw parallels between them until you figure out exactly what makes them so special in your eyes. What can you do to live as they live, and how can you become more in tune with their life philosophy? 
What are the things you're thankful for in life?
Finally, you should always take the time to write down the things you are thankful for every day. This can include anything from having your own apartment or room, making a stable income, having friends, or being healthy. 
We often take these things for granted and are oblivious to their value until we lose them. Don't wait for something bad to happen to be thankful that you are alive and well – write it down in your journal. This can boost your confidence and self-esteem dramatically and help you develop into a person you will be proud of.
Get started journaling today!
Don't wait for the perfect moment to start journaling – simply pick up a notebook and start jotting down notes about yourself and your experiences. It's inevitable that you will feel down from time to time, but that doesn't mean you should give up on being yourself. Write in your journal both when you feel positive or depressed, whether it's sunny or rainy outside. Make it a habit to express your thoughts and feelings through writing each day, and your confidence and self-esteem will reflect that effort in spades.
Self-esteem isn't just thinking highly of one's self. It's developing a deep, respectful relationship with yourself, and taking time to acknowledge your efforts and accomplishments.
Remember that this journaling process is for you and about you. Consider your needs, and how much work you need to do to get to where you want to be. Also, keep in mind that this journey is supposed to make you feel good about yourself. Don't set yourself up for failure. Don't beat yourself up if you don't always reach your goals in terms of keeping up with your journal.
More Self-Esteem Journaling Ideas For When You Get Stuck
This is a very purposeful type of journaling. You may find that it's sometimes difficult to decide what to write, and to be sure you stick to writing topics that are related to your self-esteem. Fortunately, there are several ideas and writing prompts that you can use to keep up with your writing goals, and stay focused. Here are a few of them:
Create a Brag List
This is a simple, 'fill in the blanks' exercise to get you to recall positive things about yourself. Try a few of these, then think up some of your own:
People seek my advice about ___________.
I've learned a lot about ___________ in the past year.
My friends like spending time with me because I_________.
You get the idea! Hopefully, you can come up with a few more of your own that are personalized for your situation.
Counter Your Inner Critic
Most of us have an inner critic who finds fault in everything we do, even criticizes who we are as people. This also known as negative self talk. This journaling exercise allows you to get those critical thoughts on paper, then write something to counterbalance those words.
The format here is simple. You start by writing a negative statement. Then, you cross that out and create a new or rephrased statement designed to improve self-value. For example:
You've wasted years of your life.
I've learned valuable lessons, and am better prepared to pursue the life I want from here on out.
Or:
I haven't achieved my life or career goals.
I am a work in progress, and I am taking active steps such as using flashcards to better retain information at work, taking online courses, and participating in meetup groups to improve my social life.
(In the above example about learning to improve yourself, flashcards are small cards that contain information that you need to remember. Here is an example of some flashcards, on Subjecto, a helpful website for learning).
Acrostic Poem
This is a bit of a creative exercise. It's not for everyone, but the challenge of writing a poem could create a self of accomplishment.
An acrostic poem incorporates the letters of your name into a poem. Basically, you write a positive, affirming sentence that begins with each letter of your name.
Tell a Story of Accomplishment
Write a very short story about something very meaningful that you've accomplished in your life. Choose an event that truly reminds you of your capabilities.
Try Some of These Journal Prompts For Inspiration
Write about a unique talent of yours.
Write down five positive things you did today. Nothing is too small.
Detail at least three reasons you deserve to be treated well and valued.
Define the word confidence. Then, write a paragraph on what it means to you. What can you do to become more confident? What have you done?
You've got goals, now it's time to write a plan. Spend a page or two journaling about how you can accomplish those goals. Forget about roadblocks or difficulties. Write as if you are sure you can do whatever it takes.
What do your friends love about you? Write a positive journal entry about yourself from the perspective of a good friend.
Focus briefly on a negative thought. Now, write out a strategy for banishing that thought.
Have you conquered a fear? What did it take to accomplish that? How proud are you for having done that.
Write about a change you'd like to make. Be sure to frame it in a positive way (e.g.: getting into better shape vs. not being fat anymore). Now, write an action plan with SMART goals to get started.
Make a page of inspirational quotes. Take some time to explore the internet to find great quotes from inspirational figures. Write those down as a journal entry, or use them to decorate the cover of your new journal.
Create a safe support list. This is a list of friends and family members that you can count on to encourage you, and remind you that you are valued.
What can you do to create a more positive life?
What do other people envy you for?
Write about a meaningful compliment you received, and how it made you feel.
Have you ever been rewarded or simply acknowledged for an accomplishment or contribution? Write about that.
Talk about a recent mistake you've made in terms of the lessons and insights you gained from it.
Write a letter of apology to yourself for a time that you treated yourself poorly, or allowed someone else to do so.
Write down three goals that you plan to accomplish in the next year.
Jot down a list of five things that make you feel grateful. Consider doing this exercise daily, or at least once per week.
Write a letter of thanks to your mind and body for what it does for you.
Name five kind things you have done for others.
The great thing about many of these prompts is that you can repeat them on a regular basis. It's always helpful to check in with yourself to write about your blessings, accomplishments, and victories.
References
Carpenter, S. (2001). A New Reason For Keeping a Diary. American Psychological Association. https://www.apa.org/monitor/sep01/keepdiary
Fritson, K. K. (2008). Impact of Journaling on Students' Self-Efficacy and Locus of Control. Insight: A journal of scholarly teaching, 3, 75-83.
Ullrich, P. M., & Lutgendorf, S. K. (2002). Journaling about stressful events: Effects of cognitive processing and emotional expression. Annals of Behavioral Medicine, 24(3), 244-250.
University of Rochester Medical Center. (2021). Journaling for Mental Health. https://www.urmc.rochester.edu/encyclopedia/content.aspx