My choice of the best self hypnosis audio downloads will help you build self-esteem, confidence and improve many areas of your life quickly and naturally. Hypnosis is now available online to everyone and is a highly acclaimed and fully researched tool that can help you with self-improvement in all aspects of your life. Try it!
I've been writing about mental health topics such as self esteem, confidence building and depression since 1997 and have helped many hundreds of clients and visitors to my websites over the years so I know how useful hypnosis can be. Before I began encouraging my readers to use self hypnosis audio downloads, I tried it myself to cure my insomnia, ignore snoring, reduce my stress and think more positively. I have personally seen how effective it is, so trust me when I tell you it really works!
What Exactly is Self Hypnosis?
Self hypnosis has nothing to do with the hypnotising you see in shows where people are put to sleep or made to act like fools, let's get this clear right now. Self-hypnosis audios will help you transform your life! Uncommon Knowledge are experts in this field and I have promoted their products for more than 20 years, believe me they are the best!
So why do I recommend self hypnosis?
It is easy, natural, fun and also feels good.
It is one of the most powerful tools you can use for better self esteem and confidence (or indeed any improvement in attitude, thinking or behaviour that you seek).
Everyone can do it.
Meditation and self-hypnosis are similar. While your mind and body are relaxed, you think of positive ideas and visualize positive events, telling yourself how you will modify your response to particular situations that you are afraid of.
Here are some examples of the natural hypnotic state:
Being focused on a book and unaware of noise or activity around you.
Watching your favorite TV show or a movie and really feeling like you are involved in it.
Day dreaming.
You see hypnosis is something you already know instinctively and you do practice it often so there should be no hesitation trying to use it to help yourself build self esteem or to improve yourself.
Does it Really Work?
According to the UK College of Hypnosis and Hypnotherapy, there is a lot of independent research on self-hypnosis suggesting it is very effective.
According to a large study of research into the effectiveness of self-hypnosis, by Eason and Parris (2018), many studies support its use to help with pain, stress and anxiety. As so many mental health issues are connected with these three emotions, it seems logical that self-hypnosis will be effective in helping people with issues involving fears, and behaviours involved in stressful situations involving inner conflict or social anxiety.
As part of the above study many other research studies are quoted such as the following, which if you are interested, you can check for yourself:
Research Studies Into The Effectiveness Of Self Hypnosis
Researcher
Effectiveness of Self Hypnosis
Anbar and Hall (2004)
Helps to overcome habitual coughing
Johansson & Uneståhl, (2006)
Reduces stress
Dobbin, Maxwell & Elton, (2009)
Treats depression
Cooper, (1990); Wark, (1996); Wark & La Plant, (1991)
Improves reading comprehension and learning
Jensen et al.,(2009); Jensen et al., (2011);
Lang et al., (2000); Tan et al., (2014)
Reduces pain more effectively than many other clinical methods
Laidlaw, Bennett, Dwivedi, Naito and Gruzelier (2006)
Used self-hypnosis effectively to improve the health and well-being of women with breast cancer
Some supporting research for self-hypnosis cited in Eason and Parris (2018)
It is a process that is safe and easy to do.
What Self Hypnosis Benefits Are There And How Will They Help Me?
Here are just of a few of the benefits that can help you:
Self-hypnosis can help you to stop blaming yourself for things that happen to you
Hypnosis can enable you to control or even eliminate feelings of guilt which often lead to depression
Self hypnosis can help you to focus on the positives
It can help you build belief, confidence, esteem and hope.
There are many more benefits, so go try it!
Self Hypnosis For Healing
Not only does hypnosis allow you to improve yourself, it can also heal you. If you need any more reasons to try this method of self improvement or if you are still unsure of the many benefits then read this next section about the price ranges and value of self-hypnosis audios.
The self hypnosis audio downloads from Uncommon Knowledge are powerful, natural and inexpensive
Most of the amazing self-hypnosis downloads from Uncommon Knowledge range between $12-14 which is unbelievable value considering how they are going to transform things in your life. You just can't put a price on that, but Uncommon Knowledge have and the value far outweighs the price!
Over 600,000 audios sold. Choose from the entire library of 1250 self-hypnosis titles.
Be Yourself Socially
You can learn to relax and be yourself socially with the help of hypnosis. It will help you build the confidence you need for social situations, so you can experience positive emotions after interacting with others instead of negative!
Feel Good About Yourself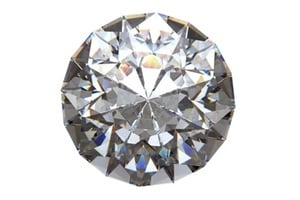 Hypnosis audios can change how you feel about yourself. They may help you get a new perspective of looking at the way you are as a person, help you grow to love and accept yourself!
Now that you hopefully understand the power of self-hypnosis, and the hard research behind it. Many people report that self hypnosis has helped them change their life for the better – and recommend it to others.
If you are still having doubts about hypnosis – below are the many hypnosis myths debunked!
5 Myths About Hypnosis Destroyed
OVER the years, hypnosis has picked up all sorts of weird associations from stage hypnotists, the media and superstition. This is a great shame because, in reality, hypnosis is your single most effective tool for change. Hypnosis is your birthright, and you should know how to use it so it doesn't use you. Here we dispel the biggest hypnosis myths.
Hypnosis Myth 1) All hypnosis is the same
As with anything, hypnosis can be good, bad or indifferent. The most common is old-style authoritarian hypnosis of the type "You are getting sleepy, you are feeling confident". Unsurprisingly, this sort of hypnosis doesn't work well with many people. Good hypnosis uses subtle psychological principles and advanced communication patterns.
It's like the difference between a football coach who thinks you'll perform best if he yells at you, compared with the more elegant style of a great leader who knows that to get the best from his people, he needs to understand motivation, to cajole, encourage and reward.
Hypnosis Myth 2) Subliminals work
Subliminals are words that you can't hear. Common sense says they shouldn't work, and there's no research proving that they do.
Hypnosis Myth 3) Some people can't be hypnotized
The only reason you can't be hypnotized is if you are incapable of paying attention due to extremely low IQ or brain damage. That's not to say that every hypnotist can hypnotize you, however. The more flexible the hypnotist, the more effective she will be with the largest number of people.
Hypnosis Myth 4) Hypnosis is something weird that other people do to you
If you couldn't go into hypnosis, you wouldn't be able to sleep, to learn, or get nervous through 'negative self-hypnosis'. (You know when you imagine things going wrong and it makes you feel anxious? Well that's self hypnosis!)
Hypnosis is simply a deliberate utilization of the REM (Rapid Eye Movement) or dream state. We're not giving people medication here – if it wasn't a natural ability, hypnosis wouldn't work!
Hypnosis Myth 5) You lose control in hypnosis
Crazy news stories, stage hypnotists and gossip have created the illusion that you lose control in hypnosis. In fact, when hypnotized, you are relaxed and focused – and able to choose to get up and walk away at any time. You choose to give your attention to the hypnotist, and you can withdraw it at any time.
If you have been scared of hypnosis in the past, this article has hopefully convinced you to at least give it a try. But remember, ensure what you're getting is the real thing.
References
Anbar, R. D., & Hall, H. R. (2004). Childhood habit cough treated with self-hypnosis.JOURNAL OF PEDIATRICS, 144(2), 213-217
Cooper, Irwin J. (1990). The use of study-skills and self-hypnosis training groups toenhance academic achievement in university students. (50), ProQuest Information & Learning, US. Retrieved from http://search.ebscohost.com/login.aspx?direct=true&db=psyh&AN=1990- 59339-001&site=eds-live&scope=site Available from EBSCOhost psyh database
Dobbin, Alastair, Maxwell, Margaret, & Elton, Robert. (2009). A benchmarked feasibility study of a self-hypnosis treatment for depression in primary care. TheInternational Journal Of Clinical And Experimental Hypnosis, 57(3), 293-318. doi:10.1080/00207140902881221
Eason, Adam & Parris, Benjamin. (2018). Clinical Applications of Self-Hypnosis: A Systematic Review and Meta-Analysis of Randomized Controlled Trials. Psychology of Consciousness: Theory, Research, and Practice. 6. 10.1037/cns0000173.
Jensen, M. P., Barber, J., Romano, J. M., Hanley, M. A., Raichle, K. A., Molton, I. R.,. . . Patterson, D. R. (2009). Effects of Self-Hypnosis Training and EMG Biofeedback Relaxation Training on Chronic Pain in Persons with Spinal-CordInjury. International Journal of Clinical and Experimental Hypnosis, 57(3), 239-268.
Jensen, Mark P., Ehde, Dawn M., Gertz, Kevin J., Stoelb, Brenda L., Dillworth, TiaraM., Hirsh, Adam T., . . . Kraft, George H. (2011). Effects of self-hypnosis training and cognitive restructuring on daily pain intensity and catastrophizing in individuals with multiple sclerosis and chronic pain. The International Journal Of Clinical And Experimental Hypnosis, 59(1), 45-63. doi:10.1080/00207144.2011.522892
Johansson, Benny, & Uneståhl, Lars-Eric. (2006). Stress reducing regulative effects of integrated mental training with self-hypnosis on the secretion of dehydroepiandrosterone sulfate (DHEA-S) and cortisol in plasma: a pilot study.Contemporary Hypnosis (John Wiley & Sons, Inc.), 23(3), 101-110.
Laidlaw, Tannis, Bennett, Bryan M., Dwivedi, Prabudha, Naito, Akira, & Gruzelier, John. (2005). Quality of life and mood changes in metastatic breast cancer aftertraining in self-hypnosis or Johrei: A short report. Contemporary Hypnosis (John Wiley & Sons, Inc.), 22(2), 84-93
Lang, E. V., Benotsch, E. G., Fick, L. J., Lutgendorf, S., Berbaum, M. L., Berbaum,K. S., . . . Spiegel, D. (2000). Adjunctive non-pharmacological analgesia forinvasive medical procedures: a randomised trial. Lancet, 355(9214), 1486- 1490
Tan, G., Rintala, D. H., Jensen, M. P., Fukui, T., Smith, D., & Williams, W. (2014). A randomized controlled trial of hypnosis compared with biofeedback for adults with chronic low back pain. Eur J Pain. doi:10.1002/ejp.545
Wark, D. M, & La Plant, P. (1991). Reading in alert trance: Effects on comprehension. Hypnos, 18.
Wark, D. M. (1996). Teaching college students better learning skills using self- hypnosis. American Journal of Clinical Hypnosis, 38(4), 277-287