In my younger days I used to be very shy and it really affected me negatively in class. I've gone from a shy student to a confident teacher. This transformation and experience has enabled me to help many to build confidence and self esteem. So if you're a quiet student, this page will be very helpful as we look at how to be confident in class.
To be confident in class, deal with self consciousness and the fear of being embarrassed by the teacher or by classmates. Steps you can take to become more confident in class include preparing well, taking care of your appearance, and learning to relax and smile.
As I have mentioned, I suffered from extreme low self esteem and shyness in class when I was at school. I do think that my experiences back then have helped me to think about common problems that maybe you might face with self confidence and that could affect you in class. It doesn't matter what age you are, or where you go to class, what I have to say here will be very helpful to you I'm sure.
Dealing With Self Consciousness in Class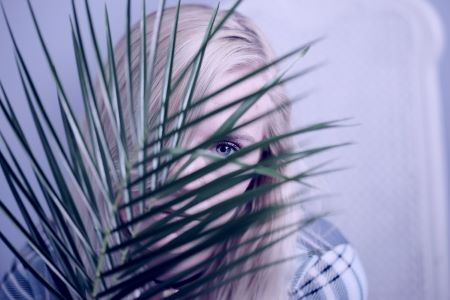 As a student you may experience self consciousness, which, in its worst form, makes you think that all eyes are focused on you and that everybody is just waiting for you to make a stupid mistake. Self consciousness is often built on top of the fear of embarrassment. The classroom is one place where this can easily affect you because it can be stressful and very public. It is also a competitive place unless the teacher takes care to make it a relaxed class.
Have you ever sat in class praying that the teacher doesn't ask you a question? Knowing that you can't answer and that the teacher or others in class may judge you by your answer causes a lot of self consciousness and pain. I know I have felt this a number of times.
The effects of self consciousness are awful. You might feel like a spotlight is shining on you and you sweat because you doubt your ability to answer the question. Your pulse races and you feel hot. When you do get asked you make a complete mess or get very embarrassed.
If this describes how you sometimes feel in the classroom, then I have sympathy! Learning is quite impossible if you feel this way. If you are confident, your learning will be much more effective.
Making mistakes is a crucial part of learning in class and self consciousness and fear of embarrassment will destroy this because you cannot permit yourself to make a mistake.
My approach to teaching is to encourage students to take a risk, make mistakes and learn from them. Unfortunately not every classroom or teacher agrees with this method and often students can be quite uncomfortable and fearful.
What to Do to Feel Less Self Conscious and More Self Confident in Class?
As we have said, students often feel self conscious and lack confidence in class. The teacher should encourage students to feel confident in class to promote learning. But, teachers also need to be confident in class.
A study of mathematics teachers published in the Australian Journal of Teacher Education in 2017 shows that confidence improves the quality of teaching. So a confident teacher helps students become more confident.
If you are a student in class and suffer from self consciousness you can't do anything about your teacher. That is beyond your control. But, there are steps you can take to become less self conscious, such as ensuring you prepare well for class. Having completed homework and having read about the topic will help you feel much more confident about the subject and you will fear answering less.
You could work on building your self confidence in general. This is where self hypnosis can help you. Let me recommend that you try the following program:
How to Build your Self Confidence – Hypnosis downloads – quick, easy and guaranteed to help you build your confidence (prepared by experienced psychologists and gets my full recommendation) – just imagine being more confident in class, what would that mean to you?
Improve Your Physical Appearance by Dressing and Grooming Well
Feeling clean and well dressed will make you feel more confident. It will also give a better impression to others who will then treat you with more respect. So make sure to shower, groom yourself well and dress well before class. Don't go to class wearing anything that will make you feel self conscious, and don't give anybody any reason to make fun of your appearance.
This study by David Schneider, published in Psychological Reports (1974), found that students who were well-dressed actually behaved in a more positive way in class. This suggests that appearance can affect how confident someone looks and feels.
Learn Relaxation Techniques and Use Them
Relaxation techniques can improve your self confidence.
The number one relaxation technique is to smile. Even if you feel stressed a smile can help you to relax just that little bit. You'll also feel a bit more confident. Breathing more slowly and evenly can also help. Another technique that helps is to relax the muscles in your neck and face that naturally tense up when you get stressed.
So when you are in class and experience a difficult situation, relaxation techniques can improve how you feel and behave. After some time your confidence will grow in class and once this happens, learning can become enjoyable again.
Click here for some great activities you can use to boost your self-esteem. These will be helpful for class and for daily life situations too.
Be Proactive and Answer Questions before You Are Asked
If you contribute to classroom discussion by speaking before you are asked, you can take control of the situation and feel much better about yourself in class. This technique will restore confidence because others will begin to understand you know the subject. This does take some courage, but as with all such things once you get started and speak up it becomes easier.
Monitor and Record Your Progress
It is so much more motivating to track your successes and growing confidence in class. When I tried doing this many years ago, I found it very helpful to keep a daily journal and note the successes I had. You can even score the success of what you do. The advantage of a journal is you can use it to organise your thoughts and quickly see what progress you have made in a set period. You could even write what you could do better next time to keep yourself moving forward.
These are just a few tips that can solve your problem in class but there is so much more you can do – imagine solving this problem, no more sweating, fear or nervousness, no more embarrassment, just being calm and enjoying challenges in class and elsewhere…
So, what else can you do to become more confident in class? I conducted some research whilst teaching at the University of Leicester in 2015 to find out…
Research: Case Study I Conducted at the University of Leicester
A questionnaire was given to 42 international students studying on an English Pre-sessional course teaching academic English and study skills. 38 students completed the questionnaire. My aim was to find out how autonomous the students were outside the class. In other words, this was a measure of how independent they were as learners.
The assumption I make here is that the more confident a student is in class, the more independent they will become and so I believe that my results will suggest things we can do to help students feel more confident in class and out. These will also build self esteem too.
I'd like to single out a few results from my case study that do suggest ways to build confidence in the classroom.
Relevant results from my research
No.
Question and Results
1
The reason I am good/ bad at English is because of my previous teachers. 
strongly agree: 7.9% agree: 31.6% not sure 42.1%  disagree 18.4%  strongly disagree 0%
2
I am a good language learner.    
Agree 15.8% / not sure 47.4% / disagree 36.8% 
3
I need a teacher to learn well. 
Agree 81.6% / not sure 13.2% / disagree 5.3% 
4
I am able to learn without a teacher. 
Agree 13.5% / not sure 51.4% / disagree 35.1%
A selection of relevant questions that deal with confidence of students as language learners
This study was carried out in August 2015. I believe that it is relevant to the question of the students' confidence in the classroom because for a student to be autonomous they need a certain amount of confidence. So, in other words, I think we can closely relate confidence with autonomy and independence in students. In this case, my research was carried out on international students studying English at the University of Leicester in England.
Conclusion: teachers should encourage students to be autonomous and learn independently in the classroom to build up confidence in their ability to manage their own learning. Students can ask teachers for advice and try as often as they can to do some independent study and research. Independent students will be more confident.
Learning a language requires a lot of confidence. A lack of confidence can really be an obstruction to learning and perfecting a language and when students have to actually use that language to study, they have additional pressures such as exams and communicational issues too.
Okay, so how does my research help answer this question of how to improve confidence in the classroom? The first piece of research that I think is relevant to this question is the first one. Approximately a third of students tested said that they were good or bad at English because of their previous teachers. My take on this is that students may not be taking full responsibility for their ability as a language learner. If things go wrong they tend to blame it on their teacher rather than excepting that it might be down to their own study methods.
Conclusion: teachers should encourage students to be responsible for their learning and to understand that their success is down to their own effort and hard work, and use of good study skills. Students should try different study methods and find out what works for them. Students should learn to be responsible for their own learning and recognise the part they have played in their achievement.
One question that did indicate that the students tested did have a fairly low level of confidence in themselves was question 2, "I am a good language learner". only 16% agreed and approximately 80% disagreed or were unsure that they were a good language learner. Probably amongst that there are quite a few that actually were good as language learners but did not feel they were, and so I would say that this question does show a lack of confidence in general in students when learning languages.
Conclusion: wherever possible teachers should try to encourage and support students with strategies that can boost the confidence of students.
Question 3 indicates that students often have a huge dependence on the teacher. Almost 82% said that they need a teacher to learn well. This could be extended to say that students do not have a great deal of confidence in their own ability to learn independently.
Conclusion: yes the teacher is extremely important, but students need to understand how to become independent and autonomous learners for their own future development beyond school and the classroom.
Question 4 confirms that, although students do engage in some independent learning, they're not very confident to study on their own. Only 13.5% said they could study on their own without a teacher.
Conclusion: Teachers should make it clear to students why becoming independent learners is important, and how it will help them. Students need to learn to depend on teachers less and develop the confidence to study independently.
In Conclusion
If you're a student, by following these steps you can become more self-confident in class. Not only will you feel better, but you'll also be able to improve your learning and be a more successful student.
If you're a teacher interested in building the confidence of your students in the class, then I hope the conclusions above have given you some actionable ideas on how to help you create a classroom atmosphere that fosters more confident students.
References
Norton, S.J. (2017). Primary mathematics Trainee Teacher Confidence and Its Relationship to Mathematical Knowledge. Australian Journal of Teacher Education. Vol. 42 Issue 2.
Schneider, D. J. (1974). Effects of Dress on Self-Presentation. Psychological Reports, 35(1), 167–170. https://doi.org/10.2466/pr0.1974.35.1.167
Parnabas, V. A., Mahamood, Y., Parnabas, J., & Abdullah, N. M. (2014). The relationship between relaxation techniques and sport performance. Universal Journal of Psychology, 2(3), 108-112.