Who am I, and why I am an expert in this field?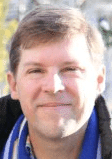 My name is Karl Perera. I am the owner, main content author and webmaster of More-SelfEsteem.com, which I started in 1998. I am a fully qualified life coach having gained the DipLC and I specialise in Self Esteem and Confidence Coaching in all walks of life including academic, career and daily life.
In 2009 I wrote an ebook called "Self Esteem Secrets: 12 –Steps to Success".  I became a published author in 2014 when I updated and had my book published by Motivational Press. See this link to my book Self Esteem Secrets on Google Books
My Weekly Newsletter
This Website
Find out more about this website here.
Availability
I am available for one to one online life coaching and consultancy at just $60 per hour. Just get in contact and we can talk about what you need help with.
Citations of My Work On Self Esteem and Psychology
My work on self esteem and self confidence has been cited in several academic journals and other papers:
Aloysius, A., & Manoj, J. (2012) A Study on Self Esteem of Post Graduate Students. International Journal of Science Tomorrow. Vol.1, No.7. Link to journal article
Devakani, J. S. M., Devi, A. A., & Vijayalakshmi, R. (2018). Effectiveness of Self Worth Therapy on Self Esteem Among Elderly in Selected Old Age Homes, Kancheepuram Districts. International Journal of Pharmaceutical and Clinical Research. 10(4): 107-111 Link to journal article
PAPPACHEN, C. T. (2013). A Study to Assess the Level of Self-esteem among Adolescents in selected College, Bangalore, with a view to organize Video Assisted Teaching Program (Doctoral dissertation). Link to Study
Oyier, E. B. (2013). Effect of hiv/aids orphanhood on self-esteem of secondary school students in upper Nyakach division, Nyakach district, Kenya (Doctoral dissertation, Egerton University).
Gitumu, M. W. (2011). Relationship between students' self-esteem, orphanhood and educational performance in Nyeri and Kirinyaga Counties, Kenya. Link to academic source
Zwilling, M. (2014). StartupPro: How to Set up a Tech Business. Link to Book
Birkenstaff, L. (2008) Stress: Coping in a Challenging World. Link to Book
This study (2015), published in the Journal of Environmental Behaviour, Vol.3 Issue 2, pp.113-173, published by the Egyptian Association for the Quality of Life. (In Arabic and English – authors unknown).
Benahnia, A. (2012). The Role of Cultural Components in Shaping the L2. Learner's Identity and Intercultural Competence. Available on http://ksaalt-tesol.org/wp-content/uploads/2015/10/Dr-Abdellah-Benahnia-Cultural-Components-2012.pdf.
Benahnia, A. (2015). ENRICHING EDUCATIONAL POLICY MAKERS & EDUCATOR'S INTERCULTURAL COMPETENCE VIA GLOBAL CONFERENCES: AN EXAMPLE OF A SOE GLOBAL CONFERENCE IN INDIA. Economic and Social Development: Book of Proceedings, 2. Link
See more citations at Google Scholar. If this link doesn't work just search for "Karl Perera" at Google Scholar.
My Qualifications and Career
As well as Life Coaching Qualifications I am also a highly qualified Teacher and Academic Lecturer with a Masters in English for Academic Studies from Nottingham University and specialise in EAP which includes the development of communication skills, critical thinking, confidence giving presentations and developing confident use of the English Language for University Study. I have taught and lectured at various top-class universities such as Durham University, The University of Leicester, Anglia Ruskin, Cambridge and at Bellerbys College, Cambridge.
I run a company called Help Universal Ltd. whose aim it is to help people with problems such as low self esteem, lack of confidence and poor self motivation. 
I have written many articles online about self help, self esteem and self development topics.
I welcome you to my site which is the result of lots of hard work, much careful thought and research! The aim of this site is to provide you, my guest, with helpful information, articles, tips, courses and recommended products which will enable you to improve your self esteem and confidence. This website is really a labour of love.
Here is a list of all my qualifications: MA TEAP Teaching English for Academic Purposes, (Nottingham University). BA (Exeter University. DipTESOL (Teaching English as a Second Language). DipLC (Life Coaching). CertTESOL.
Why Trust the Information on this Website?
I have tried to ensure that the information on this site is correct and up to date and when possible I have included quality references to support any information. This website provides advice mainly from my experience and widespread reading on the topic of self esteem and related self development topics. At no point do I claim to be a medical professional, however, I have suffered from low self esteem and depression and have recovered from it.
Review Board
Articles on this site are checked by a Review Board consisting of professional Psychologists, Doctors and Counselors. The reviewers include:
Dr. Ingrid Schweiger, PhD. Psychotherapist
Dr. Wong Huey Siew, PhD. Psychology and Sociologist.
Dr. Nazif Elaldi, MD. Doctor.
Sam Lee McCloud MEd. Counselor and Therapist. 
Personal Experience
I write the majority of information you find here from many years of personal life experience. I have struggled with low self esteem and self confidence in the past and have learnt how to overcome this. I used self help materials and researched psychology and self esteem by reading many books over the years in order to help myself. I also had experience of therapy and experienced how a psychologist can help guide the healing process.
Please contact me for more information about my background, experience or contributing to my work. I am always interested in helping those who need it and in working with others to further this important mission.
Personal Life
I have lived in Australia, England, Italy and Turkey and moved around a lot especially when I was 5-11 years old. This created a number of problems even at that young age. I speak Italian, Spanish and Turkish. I have overcome low self esteem, inferiority, depression and much more in my life and as a result of my experiences felt that I could help others overcome and defeat these debilitating problems. 
From experiencing years of low self esteem, depression and a lack of confidence to becoming a highly qualified teacher with a real interest in psychology and self esteem in the classroom. From suffering from social anxiety to becoming a writer and a university lecturer teaching students to communicate more effectively and to have confidence in presenting themselves, my life experience has shaped my work on self esteem online.
Life constantly provides you with opportunities to improve yourself and I believe that problems such as self esteem and lack of confidence are at the heart of your ability to help yourself grow. Everyone needs help and I hope that this website can help you take steps to help yourself by offering you the information you need to decide what to do next.
Find me Online
Linkedin -my professional profile
Business address:
Help Universal Ltd., Kemp House, 152 – 160 City Road, London EC1V 2NX